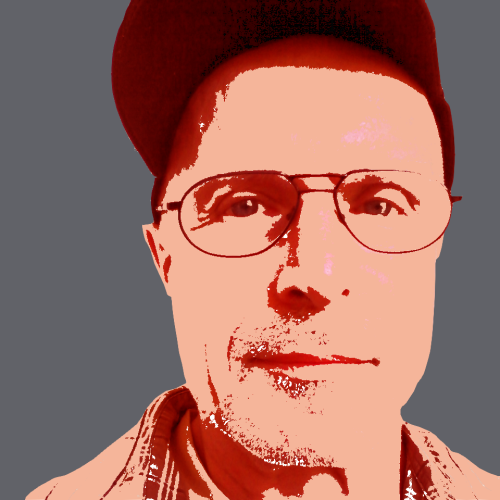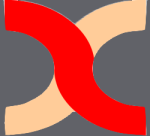 Agricola de Cologne
is the artist brand, launched on 1 January 2000, standing for the concept of multi-disciplinary media artist and curator living in Cologne, representing, as such, an experimental media art project for itself, a multi-dimensional virtual sculpture.
As such, he has multiple functions in the context of the museum project. He is not only the conceptual creator of the museum, but also its architect. He was building this monument during the past 15 year with his own hands. At the same time, he is forming the primary network in the context of incorporated networks, he is representing an art collection of his own and as such an individual museum department.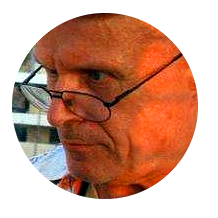 Agricola de Cologne
was launched on 1 January 2000 as an artist band standing for the interdisciplinary media artist, creator of experimental films and videos, curator of media art, mediator, festival director, multi-media developer, programmer and designer of culture, and much more, and all in one single peson. As such, he is representing a hugh network himself. While his activities before 2003 were mainly virtual, the concepts of his activities after 2003 were focussed on the exchange between virtual & physical space.
For his curatorial activities he created his own operating system – artvideoKOELN international .
Between 2005 and 2014, one of the main activities was organising CologneOFF – Cologne International Videoart Festival and its 10 festival editions and promoting new audio-visual developments.

The New Museum of Networked Art ~Le Musee di-visioniste – is representing the "divisionistic image" consisting of countless "colour" dots in form of the huge number of projects Agricola de Cologne created since 2000 incorporating Agricola de Cologne as a project himself. It includes also the shadow of the second life (before 2000).
In this way, Agricola de Cologne is standing also for a broad bandwidth of dynamic curatorial contexts he is initiating in physical and virtual space on the listed platforms, the co-curator and co-organiser of external festivals and exhibitions, the jury member of divers festivals, and not to forget the designer of a cross-platform culture.
Agricola de Cologne videos
Another field of his artistic activities are the video creation. He started working with video in the context of working on his net based art works. [putswf_video url="http://video.newmediaserver.org/mpc/silent.flv" iimage="http://www.nmartproject.net/wp-content/uploads/2014/12/silent_cry_2014_grey02.jpg" width="360″ height="270″ align="left" preload="image"] Already at times when streaming video did not exist due to the slow Internet connection, he created a kind of streaming video based on programming, which became obsolete, however, due to the rapid digital technological developements. His created his first standing alone video 2001 for the net, but since 2003 his linear video works were no longer primarily net based, but most of the 50 videos created until 2018 were presented on festivals and media art exhibitions all over the world. Actually by participating in so many festivals since 2003, he established contacts to a wide range of festivals and cultural institutions which became later part of the global net work he created since 2000.
Since its/his launch in 2000, Agricola de Cologne was presented @ more than 600 festivals and media art events in New York, Chicago, Los Angeles, Knoxville, Pittsburgh, Mexico City, Caracas, Maracaibo, Buenos Aires, Rosario, Montevideo, Rio de Janeiro, Sao Paulo, Santiago de Chile, Quito, Bogota, London, Paris, Lyon, Marseille, Madrid, Gijon, Sevilla, Valencia, Barcelona, Lisbon, Oslo, Stockholm, Helsinki, Tampere, Kopenhagen, Amsterdam, Rotterdam, Tokyo, Nagoya, Seoul, Manila, Hongkong, Bangkok, Phnom Penh, New Delhi, Guwahati, Mumbai, Jakarta, Perth, Melbourne, Casablanca, Rabat, Marrakesh, Istanbul, Ankara, Yerewan, Damaskus, Jerusalem, Tel-Aviv, Bethlehem, Gaza, Basel, Zurich, Vienna, Linz, Salzburg, Graz, Kiev, Kharkiv, Riga, Tallinn, Vilnius, Moscow, St.Petersburg, Kansk, Perm, Yekaterinburg, Sofia, Varna, Bukarest, Arad, Timisoara, Budapest, Belgrade, Zagreb, Split, Lubljana, Rome, Naples, Milan, Pescara, Venice, Torino, Bologna, Berlin, Cologne, Düsseldorf, Karlsruhe, Nuremberg, & elsewhere, but also on biennials like ISEA Nagoya (2002), Venice Biennale 2003, 2005, 2007, Biennale of New Media Art Merida/MX 2003, Biennale of Electronic Arts Perth/Australia (2004), Biennale de Montreal (2004), Biennale of Video & New Media Santiago de Chile (2005), ISEA Singapore 2008.
His media art projects and videos were honoured with prizes and awards.
Agricola de Cologne
will be starting in 2015 another new life, like he started with his physical birth the first life, the second life when he started as a visual artist in 1980 which ended via a terrorist attack in 1998. Reborn, he strated his third life as a virtual artist and curator on 1 January 2000, which will be finalized as a first phase at the end of 2014, to be followed by a second phase as his forth life in 2015.