The New Museum of Networked Art is happy to be invited to participate in
TRYST – the world's largest art fair for alternative galleries and artist-run initiatives – 27-29 October 2023 in Torrance / Los Angeles CA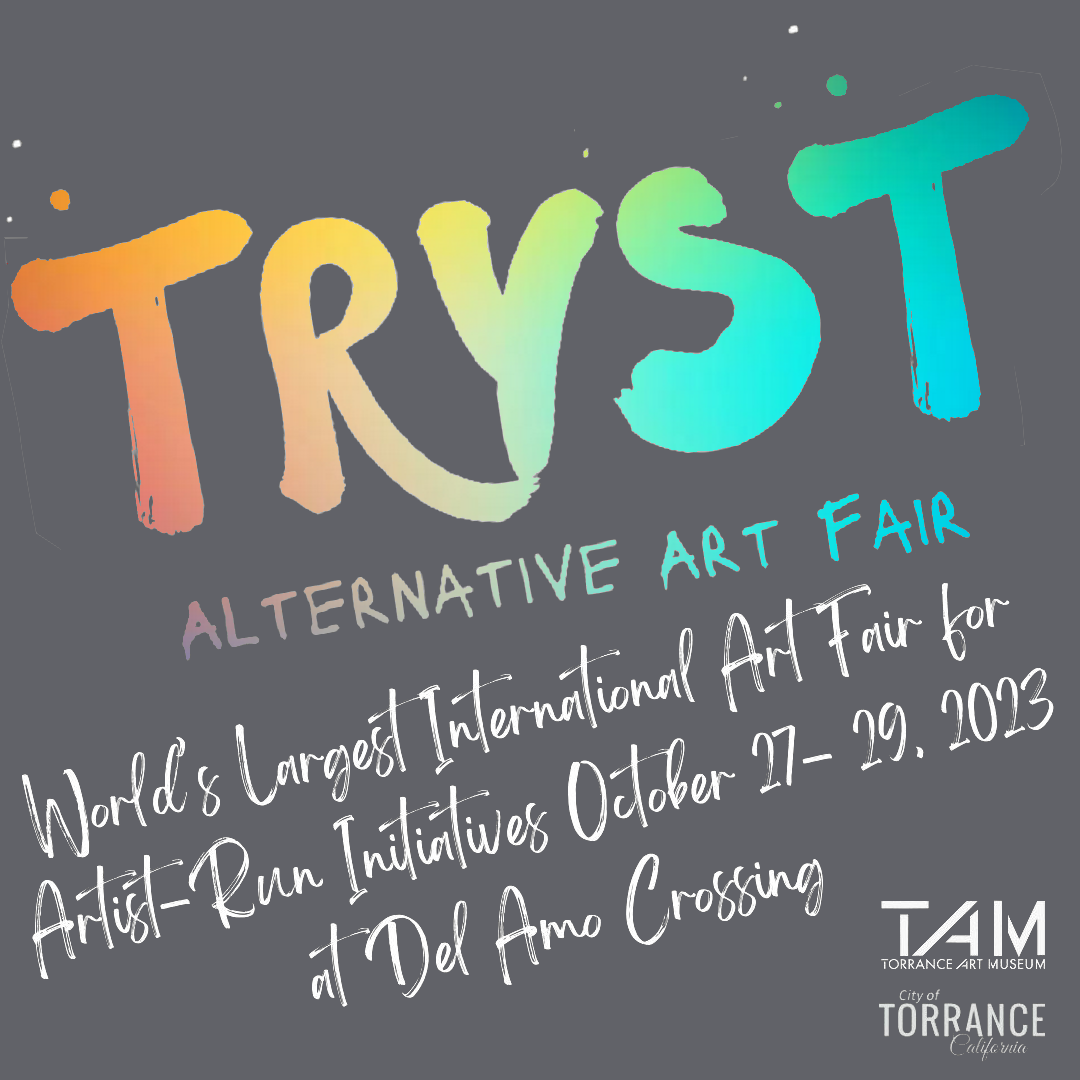 The New Museum for Networked Art – founded on January 1, 2000 as NewMediaArtProjectNetwork://cologne, an international, English-language (non-profit) initiative for art and new media based in Cologne/Germany – is led and curated by the media artist and curator Agricola de Cologne.
In 2010 initiative became The New Museum of Networked Art with its own digital collections. The collection of art videos from 2000 to 2023 includes around 10,000 digital works of art from 3,000 international artists.
Initially focused on interactive images before 2005 and primarily on moving images since 2005, the award-winning network structure realizes its projects in collaboration with internationally networked partners presented at biennials, museums and festivals.
In 2020, the Museum of Networked Art launched the "Alphabet Art Center" in an exchange between virtual and physical space.
The presentation of The New Museum of Networked Art at TRYST – 27-29 October 2023 in Torrance / Los Angeles CA – does not present any screening programs, but rather the museum as a cross-platform, internationally active initiative with the selection of 6 of its projects realized since 2005, which represent all the other projects that have been realized to date.
The selected 100 artists and 5 curators represent all 3,000 artists and 100 curators who have been involved since its founding in 2000 with their works and programs.
The presentation would like to give an impression of the current focus on art with moving images and the global networking activities with the diversity of artistic and curatorial concepts that the museum stands for, using not complete videos, but rather representative excerpts of different lengths in order to underline the concepts of the presented projects.
The three-hour, looped presentation during the fair, created and curated by Wilfried Agricola De Cologne, will be complemented by the simultaneous online launch of the complete screening programs of the current project – Vacations in the Subconscious, as previously shown in Los Angeles at the Torrance Art Museum and Cologne Alphabet Art Center between July 22nd and September 9th, 2023.